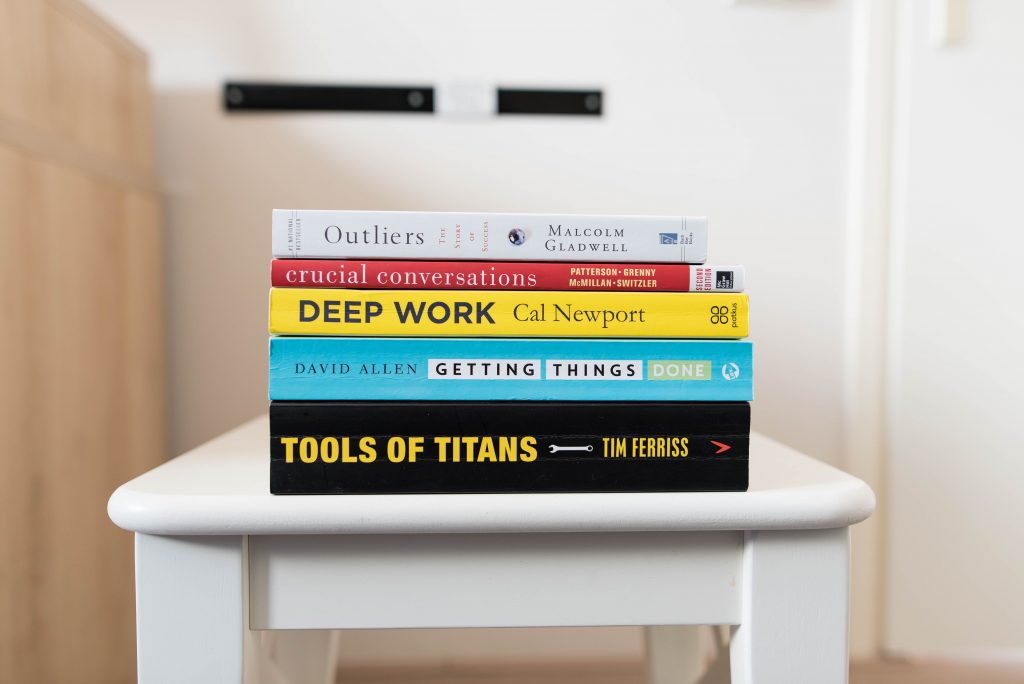 The majority of my clients are solopreneurs; they're often just starting out or ready to make some big shifts when they connect with me. Over the course of setting up and growing my own solopreneur business, working with my clients and just living my day to day life, I've discovered some amazing resources and tools that I share with my clients – I want to share them here with you, too.
To be sure, investing in coaching moves your business – and your life – forward, quickly and measurably. Sometimes people aren't ready to make that investment but they do need some help with knowing what to do and how to do it.
I have spent a decade working my business. The access I've had to amazing resources – and great minds – in coaching, content creation, podcasting, internet marketing and website development has shaped my business in immeasurable ways.
Resources and tools are two very important pieces of your solopreneur business.
Think of them this way: a resource is the instruction manual for putting together a piece of furniture. What we use to actually put the furniture together are the tools. You need both.
I am super invested in researching products, discovering resources & tools and connecting people to valuable information that will help them reach their goals. I do that for my clients all the time.
Below you will find tools to make your solopreneur business work and resources to make it work well. I hope these resources and tools will impact your solopreneur business as much as they have mine.
Reach out to me if I can help more. And, when you are ready to push your business forward, invest in coaching; it really does change your life. But for now, let's just add to it the best we can.
Schedule your strategy session now
---
SOLOPRENEUR TOOLS
This is what you need to accomplish the day to day running of your solopreneur business:
Dedicated office space. This doesn't have to be a whole room – or even a whole desk. Just somewhere you can work and keep your supplies organized and accessible.
Professional business email. You can create one with or without a website domain.
Professional business phone number. There are free and paid services available. I use Line2. It's reasonably priced and the app allows me to call and text from a separate line on my cell.

Make sure you add a voicemail that includes other ways to reach you (website, email) and how long you typically take to return calls (for example, if you only check your voicemail once a day, let your client/customers know when to expect you to contact them so they don't move on to someone else).
Professional mailing address. This is something you should set up before you register your business so you can use the address on your legal paperwork. If you don't mind using your home address, that works – just remember that your address might be available online, so if privacy is an issue consider getting a paid mailbox.
Business domain. This goes along with an email. If you aren't quite ready to create a website, owning your business domain gives you a head start when you are.
Business website. Most solopreneurs don't need much more than a home page to introduce your service/product; an "about my business/me" page; a contact page where you can be reached; and a way to collect your visitors emails (in exchange for signing up for a newsletter or for free information, for example). Your website should be professional, showcase your business, answer potential questions and offer a way to contact you. Your online presence is one of the first things a potential client/customer searches for; a professional website legitimizes your business.

There are many website templates out there. I don't recommend them – they are called templates for a reason and not very customizable. WordPress.org (not .com) is the best platform to build your website. It is free, easy to use, and inexpensive to host and maintain.
Hosting company. There are good hosting companies that charge reasonable prices. I recommend Kualo. They are a green hosting company with a refreshing outlook. They offer everything you will need – quality hosting, email, security, and great customer service.
Scheduling software. There are a lot of good platforms. Most allow you to customize your calendar, create different products, share a link on your website, etc. I use Calendy. [To be honest, there are other apps I like better but they don't interface with Apple calendars (ical), which you should consider if that's important to you too.]
Invoicing software. Again, there are a lot of options. I have used PayPal and Square. Now I use Stripe. It's one of the choices my website platform offers. It's very straightforward and secure. It does the basics, runs reports and the customer support is excellent.
Accounting system. Whether you use software, like Quicken, or create your own system, keeping track of your income and expenses is an important part of running your solopreneur business. Set up a schedule to stay up to date – it can be daily, monthly, whatever works for you. You will thank yourself when it comes time to filing your taxes.
Backup source. This is a crucial tool. Your data is one of the most important pieces of managing your business. Don't risk losing it. Use Dropbox or another online service. Investing in an external hard drive is excellent choice as well. Backup your data on a regular basis – set a reminder, put it into your calendar. I can't stress this enough.
Ecommerce software. If you are selling products – or even services – online, you will need an ecommerce plug-in for your website. WooCommerce is a great choice. Shopify, Printify, etc. offer their own website integrations. It's really a matter of preference and how your website is built.
Professional graphics. Nothing can kill excellent marketing material or a well-laid out website quicker than poor quality graphics. If you are using your own photos, make sure that your images are the best quality possible. There are free image sites like Unsplash or Pixabay. You can also pay for graphics through sites like Adobe or Getty Images.
Headphones. This may seem obvious but they are essential whether you are on your phone a lot or just occasionally. You should have 2 pairs in case you need a backup – ideally wireless if you use your phone for your business interactions.
Being a solopreneur can mean bootstrapping most of your business (at least in the beginning). A good rule to follow is: use what you have, start where you are and create what you can. You will always have room to grow.
---
You may want to use the following tools, but you don't need them:
Google My Business. Registering your business with Google is free and puts you on the map – the Google map. You will need a gmail account to register.
Google Analytics. If you have a website this is a great tool. There is a plug-in called Site Kit which is really helpful. Understanding who is visiting your website – and what brought them there – helps you plan and measure your online marketing strategy.
Logo. Many people start with a logo – it's nice to have but you don't need one. Graphic designers are easy to find – you might even know one who would be appreciative of your business. You can also create your own. I use Noun Project to find icons that I incorporate into my website, guides, etc .
Brand Development. Your brand is your customer's perception of your business – it's what they say when they describe you or your business. You can start with your brand – if you have a solid vision of what you want it to be – or it can evolve over time. A lot of people get so hung up on not having a "brand" they delay starting their business until they figure it out. Don't do that. If you need one, create a logo and get started. You can always change your logo to match your brand later. Learn more about branding here.
Customer Relationship Management System. aka CRM. If you are a service-based solopreneur business, whether a landscaper or a coach, you have clients/customers. Maintaining a record of meeting dates, client details, invoices, etc. is essential. You can do this yourself with a simple spreadsheet or you can invest in a CRM system. Before you commit to one, make sure you try it out (most offer free trial periods) to ensure that it integrates with – or effectively replaces – what you currently have in place.
Business cards. I am a huge proponent of reducing paper usage so I haven't had a business card in years. If you do want one, consider printing on recycled paper. Look for a local printer. They are always happy for the business, very willing to do custom work and it's a great way to network about your business.
Printer. Although I don't print much, I do print. Having a good printer is helpful. I use recycled paper for everything – it's easy to find and the quality is great.

I also use HP Instant Ink – if you have an HP printer, you can sign up for the ink replacement program. It took me a while to take this step because, frankly, I was looking for the downside – I didn't find one. I pay $2.99/month to print 50 pages (color or b/w). If I run over it costs $1/10 pages. Plus the pages I don't use in a month rollover, up to 100 pages. The ink is automatically sent to me when I need it – the packaging is minimal. The cartridges are larger than normal so I don't anticipate replacing them as often as I have in the past. It's a good green strategy. (If you decide to enroll using the link above, I will get a free month and you will get a free month.)
A really great desk chair. If you work at your desk all day like I do, then you know what a difference a great chair can make. Invest in one when you can.
Filing system. If you use any sort of paper invoices, records, etc. you will want a place to store them. You can use anything to do this as long as you have a good organizational system in place. For example, using a cardboard box with heavy color paper between sections will work. You may want to eventually add a small filing unit or cabinet.
---
SOLOPRENEUR RESOURCES
Professional development shouldn't be overlooked in the day to day of management your solopreneur business. Your resources are going to vary depending on your business purpose, industry, audience, market, etc., however, here are a few that have added a ton of value to my business and my life:
PERSONAL / PROFESSIONAL DEVELOPMENT
Coaching
Sara Craig Co. It goes without saying, I am biased about coaching. I believe coaching moves you farther, faster than doing it on your own. Collaborating, setting workable goals, managing the overwhelm of balancing your passion with your life, sharing your progress and moving through your challenges is simply easier when you partner with someone. It's like having a partner for your business instead of a business partner.
Schedule your strategy session now
Online
Further – This is Brian Clark's weekly email on health, wealth and personal growth for GenX (of which I am a card-carrying member).
In print
Four Hour Work Week – Tim Ferriss Order the book on Amazon or iTunes
Choose Yourself – James Altucher Order book on Amazon or iTunes
PODCASTS
Unemployable – Another amazing resource from Brian Clark. I have spent many walks listening to the podcast – it's packed with valuable tools, priceless ideas, and a sense of camaraderie that is missing in the life of solopreneur.
COURSES
Content Marketing
Copyblogger Courses – Pick one, you won't be disappointed. Many of the Copyblogger trainings are free. But free doesn't mean lean on information. These are rich, informative, essential guides to building a content marketing strategy and an amazing solopreneur business.
Copyblogger Pro – I am really excited about this new venture from Copyblogger. It's an all-in-one platform that includes: courses, master classes, community connections, networking, guest speakers, direct access to the Copyblogger team. Copyblogger Pro members will learn about creating online businesses, email marketing, SEO, and creating content to grow and serve their audiences. You can pay monthly or annually – which allows for a lot of flexibility. Past webinars will be recorded and accessible so whenever you join you will be able to access the full wealth of information.

I have been part of the Copyblogger sphere for years and, although I already have access to all of the Copyblogger legacy courses (which you will now too in Copyblogger Pro), I didn't hesitate to join up. I hope I see you there!
Brave New Year – or any course by Chris Brogan – Seriously. The course is only offered intermittently but you can follow Chris on twitter (@chrisbrogan) or sign up for his newsletter to learn what he is currently offering. He is a unique voice in the world and an incredible business/life guide. I was in the first BNY course and it changed so much for me. It was certainly the material Chris presented but it was also the community we built. As a group, under Chris's guidance, we wrote essays and collectively self-published a book entitled What We Know About Bravery: A Lesson Book from the Front Lines. You can read one of my essays here.
SEO
Nate Eliason 1-Hour SEO. This free course offers excellent strategies for building your website and writing content that ranks.
Blogging
Jon Morrow – If you are blogging, getting connected with Jon at SmartBlogger is a must.
Podcasting
Showrunner – If you are considering launching a podcast as part of your solopreneur business, start here with Jerod Morris and Johnny Nastor. Jerrod and Johnny are the perfect complement to each other – they are entertaining, knowledgeable and informative. They will teach you everything you need to know from: what equipment to purchase (or what to avoid); to finding your unique niche; to getting listeners and growing your podcast.

The site has a podcast (obviously), free guides, and articles to get you on your way to an amazing podcast. I joined Showrunner in 2015, when it first launched, and I am still learning all the time. It was created under the Copyblogger umbrella but apparently has moved in recent years. It lost some of momentum but it is still the best podcasting resource available.
Website Development
Rainmaker Platform Training Course – Even if you don't use the Rainmaker platform when you create your website, there are 3 webinars inside the FREE training course by Brian Clark that are a must see. He invested a great deal in creating them and gives a ton of value.
WEBSITE DEVELOPMENT
Website Platform
wordpress.org. WordPress.org is an open-source, free website platform. There are free and paid themes (designs) and plug-ins (enhancements) that you can use to customize your site. There is a bit of a learning curve (as with anything new) but once you have your website set up, it will be easy to update, add to, and maintain.
Website Themes
StudioPress. I have been a StudioPress customer for years. The company was founded by Brian Gardner. StudioPress created Genesis (a WordPress framework) and the beautiful child-themes powered by Genesis. I use Genesis and several of the themes on websites that I have created – both for myself and my web design clients. Gardner left StudioPress in 2019 after it was acquired by WPEngine. I encourage you to check out Genesis and its themes for your website – this is my affiliate link.
Website Hosting
Kualo. A green hosting company with a refreshing outlook. They offer everything you will need – quality hosting, email, security, and great customer service.
Dreamhost* – doesn't promote themselves as a green hosting company up front but if you scroll to the bottom of their website, there is a link for green hosting. It highlights the environmental practices in place in their offices and date centers. The deal-breaker for me was the per call fee for phone support – when I have a technical question I prefer to talk directly with support rather than through chat. It's a personal preference. Other than that, this is a great company if you are just starting out with your website.
Rainmaker – This is the platform I use to build, host and maintain this website and I have been happy with it so far. Why? For starters, it was originally created by Copyblogger Media. Add to that the all-in-one ease of Rainmaker and it's been a great tool for my business. I am sure there is much more that it can do than I am even aware of, but that's actually a bonus – I keep learning new ways to optimize my website.

Note: recently Rainmaker was acquired and it seems that there are some bumps to be worked out and some changes happening to the platform. I am in a wait and see pattern. I will keep you posted. If you are interested in Rainmaker, reach out to me directly to learn more about it.
WEBSITE DESIGN
Sara Craig Co. – I design custom websites for solopreneurs. It's a specialty that found me but I've learned that when opportunity presents itself, take it. If you are a solopreneur who would rather focus on building your business instead of your website, reach out to me.
---
Quick disclaimer: I want you to have access to the resources and tools that have enhanced my business, and my life. I recommend these products, services and courses because I found great value in them. I can't guarantee your personal experience (satisfaction) but I wouldn't suggest any of these to you if I didn't trust that they deliver. In some cases I receive compensation for my referrals through affiliate programs (check this out to learn more about these programs) – this will be noted with an *. All books, music and apps are linked through to Amazon or iTunes affiliate programs. I have to request to be in affiliate programs so I am obviously thrilled with the product or service and excited to share it. If you don't wish to participate through my link you can just do a search and link directly to the website.