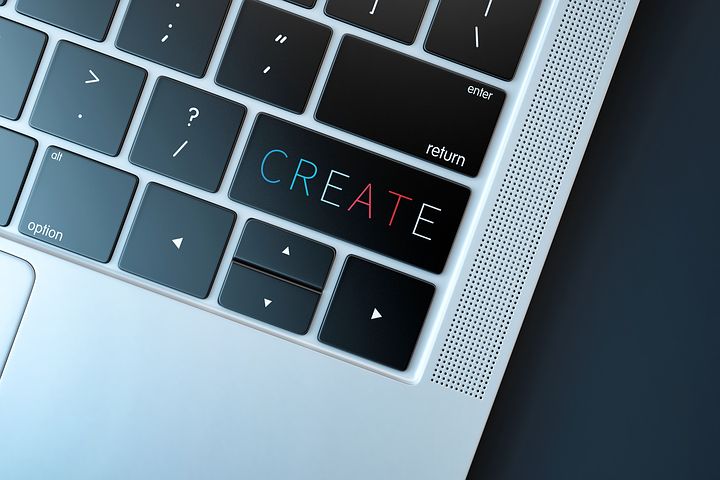 I have been building my own websites since 2011. I wouldn't want you to see the first few versions because they were terrible – due to both technology and me being completely out of my element. But I kept working on my websites, learning new techniques, reading everything I could, listening to advice and relying on trial and error. Eventually I connected with the right tools, discovered great resources and started figuring out what I didn't know and – most importantly – how to change that. The saying "you don't know what you don't know" couldn't be more applicable to website design.
Now I know how to design my websites. And I have started to design sites for my clients. I coach a lot of solopreneurs. More often than not, their focus is on building their businesses, not their websites. Learning how to design a website takes time (see above!) and a lot of patience. One after another, clients asked for my help with their websites which started me down the path of web design. I still hesitate to call myself a web designer – I am a coach – but it's now a skill in my repertoire.
Ready to build your website?
Here's what I don't do:
I don't build websites with code – that's a web developer. I build websites on WordPress with Genesis.
I don't host your site – but I work with a hosting company that I am super excited to connect you with. They are green and amazing.
I don't work with just any hosting company. Don't get me wrong, I don't bash other companies, I think people should make up their own minds, but I am open about my experiences. There are some really bad hosting companies out there and I just can't work with them. Like I said, I will recommend a company I work with. I will be honest about other companies if you want options. But if  you're set on a company that I have bad vibes with, we will need to part ways – life is too short.
I don't pretend to know everything. That's what the internet is for. If something is above my pay-grade, I quickly recognize that and regroup. And I will always tell you if something is beyond my ability – and help you find someone who can handle it.
I don't build pre-fab sites like wordpress.com or Wix. These are good options if you want a template but I prefer to have more control over my website and think you will too.
Here's what I do:
I will build you a website that you can take over, add to, change anyway you want to, make your own, and use to grow and market your business. I build sites on WordPress using Genesis. Genesis is a WordPress framework that has the most beautiful themes to fit any business need.
I learn about you and your business. We work together to create a site that reflects who you are and what you want your customers to know about what you do. It's like a deep dive into what your business is all about. I've designed sites for a horticultural consultant and an appliance repair expert – talk about different worlds. I loved learning about their businesses from top to bottom. Working with them to build their sites was, in some ways, more effective and had a broader reach than we could have achieved in several months of coaching sessions.
I help you with your content. All these words here – I wrote them myself. It's hard to do. I'm not perfect at it but if you've read this far then I think I made my point. There are masters of internet marketing. There are brilliant copywriters. There are SEO geniuses. I am not them. Most solopreneurs are putting their businesses together piece by piece. Adding those pieces are expensive. They are definitely worth it when you can afford it. For now, let's get you a website. You can work on the rest later.
Here's what you should do next:
If you want a website but don't know where to start, reach out to me. If you have a website and want to take it up a notch, I am happy to give you my feedback. There is a school of thought that it doesn't matter what your website looks like as long as it's effective – that totally sounds logical. But what if it can look great and be effective? Your website is one of the first, if not the first, ways people learn about you and your business. What impression do you want them to have?
I look forward to hearing about your website hopes and dreams. I would love to help you make them come true.
. . .