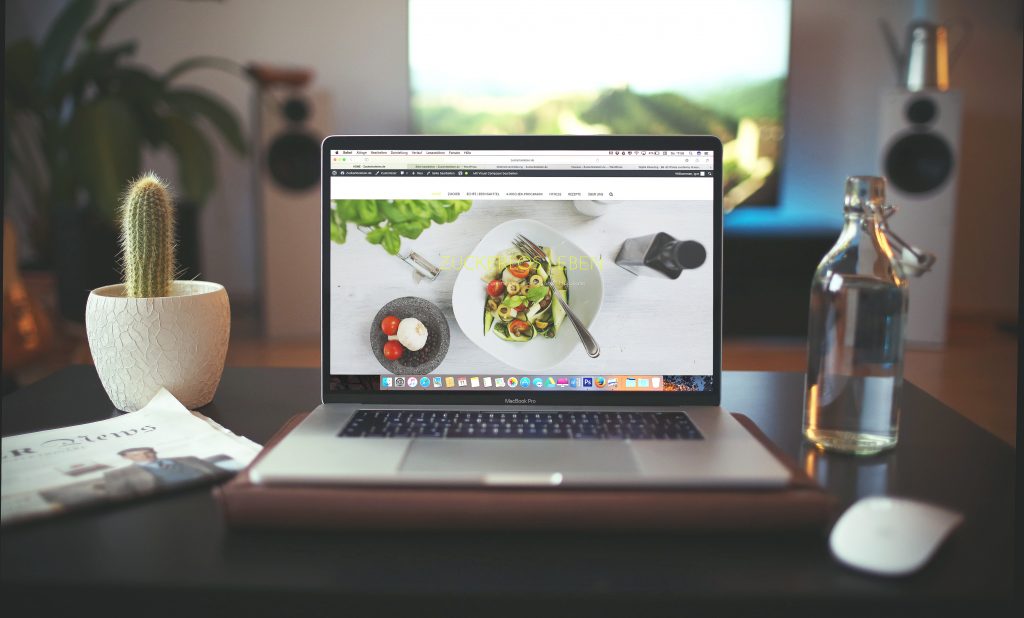 Show the world how amazing your solopreneur business.
Having a website is no longer a luxury, it is a necessity. Establishing an online presence is a key way to get your clients/customers to know, like and trust you and your business. In the virtual world it's not about location – it's about content and design. Creating a simple, beautiful website that tells the world what you do gets you back to focusing on building your business, not your website.
Just having a business page on a social media platform or two is great, but it's not yours – and it's not enough. Platforms can change anytime, charge what they want and box you in.
Having control over how people interact with you – and you with them – allows you to get to know the person who is interested in your services or products. Your business success depends on being able to reach out to them directly, add more value to their lives, and build a business that reflects your mission and values. Having a website is an essential way to achieve this.
Most solopreneurs don't need more than a few pages to communicate who they are, what they do and how to contact them – there's no need to make it complicated. What you do need is a website that stands out with a unique message that reflects your business. If you are ready to get online, start connecting with your customers and designing a great website, let's make that happen. A website consultation will establish your online goals, create a plan and ensure that you design a website that works for your business.
---
I want to create a new website for my solopreneur business, what do I do now?
There are three steps to getting you set up online:
1. Create a plan.
Having a plan is essential. Outlining your goals, understanding how to make your website work for you, and choosing the best platform for your design needs.
Website design doesn't have to be expensive or overwhelming. Having someone to talk to – another solopreneur who has been where you are – and collaborate with is beyond helpful. Trust me, I know. I have built my own websites for over a decade. Having someone to share my progress, my wins and challenges would have been a huge benefit. It's why I now offer this for you. I get how daunting this can be. But it doesn't have to be.
We will work together to create a plan for your website. One that reflects who you are and what you want your customers to know about what you do. I learn about you and your business. It's like a deep dive into what your business is all about. I've designed sites with solopreneurs as varied as a horticultural consultant, an appliance repair expert and an artist- talk about different worlds. I loved learning about their businesses from top to bottom.
Bonus: creating a plan for their sites was, in some ways, more effective and had a broader reach than we could have achieved in several months of coaching sessions.
2. Design your site.
We'll identify website options that you can use to design a simple, beautiful, informational website that you can add to, change anyway you want to, make your own, and use to grow and market your business. I will help you decide which platform to use, where to host your site, what you need to include. I will offer guidance on strategic copy-writing and other tips and tricks you can use to effectively connect with your clients. You will be able narrow in on the finer points like choosing colors, picking the perfect images, adding a custom logo, etc.
I build sites on WordPress using the Genesis framework. Studio Press offers beautiful themes to fit any business need. It used to be my first 'go to' suggestion for you but in the past few years Studio Press went to a subscription based model which is expensive. Don't worry, WordPress is the most popular web platform – it's easy to learn and use – there are lots of themes and plugins that will fit what you need. You're going to love it.
There are also template website builders like Canva, Wix, Squarespace, etc. You can find some amazing all-in-one options that will fit your business perfectly.
3. Make your site work for you.
We will talk about your content. That is often the most difficult part of creating a website – knowing what to say and how to say it.
All these words here – I wrote them myself. Because it's not easy to do I have taken (more than) several content marketing courses. I'm not perfect at it – few people are – but if you've read this far then I think we're good.
There are masters of internet marketing, brilliant copywriters and SEO geniuses. I am not them. But, ask yourself, do you really need them? Most solopreneurs are bootstrapping and putting their businesses together piece by piece. Adding those pieces is expensive. They might be worth it when you can afford it, but for now, let's get you a website. You can work on the rest later.
---
If you want to create a website but don't know where to start, let's set up a time to connect. You can set up an appointment directly. The link below will take you to my calendar.
Schedule a call to start building your online presence
What people are saying
---
I want to upgrade my website, can you help?
If you have a website and want to take it up a notch, I am happy to give you my feedback. There is a school of thought that it doesn't matter what your website looks like as long as it's effective – that's not the way the internet works anymore. Your website needs to look great and be effective.
Your website is one of the first, if not the first, ways people learn about you and your business. You have a matter of seconds – if that – to make a first impression. What impression do you want them to have?
Reach out or schedule an appointment for a consultation.
---
Sara's path to website design.
I've been building my own websites since 2011. I wouldn't want you to see the first few versions because they were terrible – due to both technology and me being completely out of my element. But I kept working at it, learning new techniques, reading everything I could, listening to advice and relying on trial and error.
Eventually I connected with the right tools, discovered great resources, invested in top-notch courses, and started figuring out what I didn't know and – most importantly – how to change that. The saying "you don't know what you don't know" couldn't be more applicable to website design.
Designing sites for my clients is a natural extension of my work.
I coach a lot of solopreneurs. Their focus is on building their businesses, not their websites. Because learning how to design a website takes time and a lot of patience, one client after another asked for my help. Without realizing it, I started down the path of web design. I still don't call myself a web designer – I am a coach – but it's now a skill in my repertoire. And one I love sharing with you.
I look forward to hearing about your website hopes and dreams. I would love to help you make them come true.
---