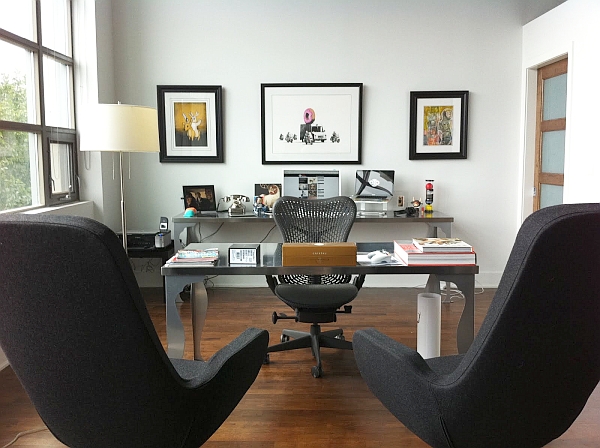 Discover what coaching can do for you.
You are ultimately responsible for every choice you make, every emotion you feel and every experience you have. There are occasions in our lives, however, when going it alone is not as effective as asking someone to travel alongside you. A coach is your guide, your mentor, your champion. Coaching is foreseeing obstacles, paving the way, and adding value to your journey. Coaching focuses on the present and the future, with the past serving only as a backdrop. A coach holds you accountable when you feel like giving up, helps you refocus when you lose perspective and doesn't hold back when you need to hear hard truths. Your coach will become an invaluable asset in your journey towards living a fulfilling, authentic, balanced life.
Before you decide to hire a coach it might be helpful first to consider the coaching process and how will it benefit you. When you work with a coach you are partnering with someone you trust to encourage you to develop personally or professionally, be a better leader, commit to a life change or achieve whatever goals you set your mind to. When you choose a coach it's important that you feel comfortable and that you've found a person who you can really work with. There are a ton of different coaches out there. You are unique and deserve a coach who responds to your particular needs and situation. Finding the right match is essential to your success.
Sara Craig is not an ordinary coach.
My coaching style is straightforward, digging until we uncover whatever is holding you back and working out strategies that you will actually use. My direct approach and unfettered, casual communication style doesn't work for everyone. For those it does, we are able to quickly get to the heart of issues, identify what they really want – and, more importantly, why – and create innovative strategies to move towards goals.
My coaching involves the ability to understand you: to live where you live, think how you think, and understand your perspective. In other words, my coaching comes from a place of empathy. I couple this with seeing what you show me as possible, hearing what you tell me you want and identifying the skills you already have. From this benchmark, I place another perspective on top of yours, stretching you to create a way to reach your goals. I highlight what you are going through and the challenges you are facing.
What now?
Life is about choices. Here's where we are:
You can do nothing different and stay where you are.
Subscribe here to benefit from emails I will send you to share resources, information about upcoming events and early registration for courses.
Check out some of my blog and courses – I get that you are busy and want real answers to your questions and useful tools to improve your situation so I write and create resources for you to use on your own time.
Or, if you're truly ready to stop living on the edge of your life, you should contact me now to explore coaching and start creating a life that reaches beyond average to extraordinary.
. . .
. . .
WHAT PEOPLE ARE SAYING
Sara's coaching services are first-rate. With her excellent listening skills and sharp attention to details, she zeros in on the key issues. A highly effective coach asks thought-provoking questions and guides the conversation, moving the client forward to consider their own situation in a richer, more meaningful light. Sara does just this. She also holds her clients accountable for their own progress, while at the same time, providing them with the support to make decisions that are in their best interest. I strongly recommend Sara. ~ D. Z.
WHAT TYPE OF COACHING IS RIGHT FOR YOU?
Categories of Coaching
Individual – one on one private and confidential coaching
Group – small setting onsite or via webinar
Business/Organization – group or individual coaching designed to develop your staff and create strategies that match your vision
Solopreneurs create businesses, art, charities, personal care services, novels. They become resources in gardening, personal fitness, living healthy. You'll find them offering services in their communities like home-improvement, estate planning, event coordination. Need a DIY guides in jewelry making, sign painting, and oil changing? You'll find a solopreneur on the other end of that search.
Solopreneurs travel a different journey than traditional businesses, or even traditional entrepreneurs. Not fitting into this category can leave solopreneurs out on their own. Collaborating, setting workable goals, managing the overwhelm of balancing your passion with your life, sharing your progress and moving through your challenges is simply easier when you partner with someone.
If you are a solopreneur – or think you might be but aren't quite sure – reach out to me. Tell me your story, what you want to achieve, what's working and what's not and let's come up with a plan to share what you do with the world (or at least the local area!). You deserve to be recognized and valued for what you do. Let's get on that.
Leadership Coaching
Whether you want to improve your leadership skills, learn to communicate more effectively or become a coach to your employees, Leadership Coaching is a crucial part of your professional development and the success of your organization.
The goal of coaching is the goal of good management – to make the most of an organization's valuable resources.
~ Harvard Business Review
Between 25% to 40% of Fortune 500 companies use executive coaches.
~ The HayGroup (USA) 1999
Leaders are more powerful role models when they learn than when they teach.
~ Rosabeth Moss Kanter, Harvard Business School
Personal Development Coaching (aka Life Coaching)
Become empowered to create positive changes in your life, at home and at work. From learning to be more confident to improving your relationships to getting what you want from your life, I will support you every step of the way. Life coaching is one of the most impactful things you can do to move your life forward in the direction of your dreams.
Accountability Coaching
People often want to be held accountable to the changes they are implementing in their lives. A quick phone call or email tends to be sufficient. If this is you, stop going at it alone, a coach is a great way to feel supported daily in your journey.
DIY Coaching
In our busy days, weeks and months we often don't have the time for "traditional" meetings. Schedules can change. But the need to focus on personal development and target ways to improve your success in reaching your goals doesn't. When you struggle to fit it all in, it can be helpful to have on-demand resources to keep your personal goals front and center.
Exclusive Coaching
Exclusive Coaching is for clients who want access to coaching nearly on demand. This option is for a select few clients whose lives don't work around scheduling an appointment next Tuesday at 3p. These clients want what they want, when they want it. And having that access allows them to do and create amazing things. Imagine having a confidant, a champion, a collaborator on speed dial, 24/7/365. Imagine not feeling alone in the moments you need support the most. That's exclusive coaching and it's priceless.
Contact Sara Craig Co. to discuss your coaching needs.