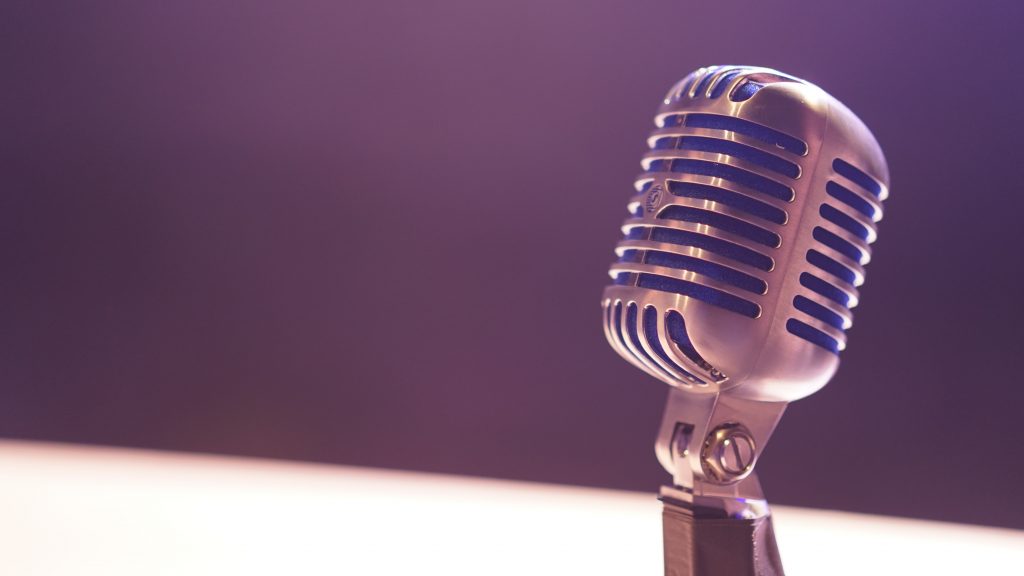 Find Your Voice: Building Confidence Through Public Speaking is a signature program that encompasses women of all ages and encourages them to define and embrace their voices and use them in their roles as leaders in their homes, communities and workplaces. FYV is designed to be a multi-week or half-day interactive workshop. Finding your unique voice is an everyday journey and a gift that you not only give yourself, but you give to the world.
I developed Find Your Voice in 2012 as a way, in all honesty, to find my own voice in my work and in my life. I didn't expect the real, immediate impact the workshop had on the lives of the women who participated. From the first workshop it was clear that empowering women to use their voices moved them forward in their lives towards getting what they want, having what they need and living their truth. In the 7 years since launching FYV, it's become even more evident that using our individual voices can change our lives and using our collective voices can change the world.
The workshop is designed to be a small, intimate experience that offers an insulated space to share our fears, challenges, and successes. We discuss what holds us back, moves us forward and connects us to others. Whether you want to improve your communication one-on-one or amplify your message to many, this is your place to explore that. Standing up in front of the group during the last portion of the workshop and presenting your thoughts can be life-changing for many and incredibly validating for others.
I hope that you have the opportunity to join me at a Find Your Voice workshop. Whether you are a seasoned public speaker or an introvert who avoids speaking up at all costs, discovering yourself through your voice is a journey that you will never regret taking.
PAST WORKSHOPS:
State College PA: September 24, 2019 – October 15 (four weeks)
Connect to learn about upcoming Find Your Voice workshops or to bring one to your organization or business.
________________
A few years ago I had the extraordinary opportunity to be part of a class called Brave New Year, developed by Chris Brogan. At some point Chris asked us to write essays on our experiences being brave. The compilation of essays, written by the amazing people of BNY, were encapsulated in the  book, What We Know About Bravery: A Lesson Book from the Front Lines.
This is an essay I wrote about using your voice. (Check out my blog to read some others.) I hadn't read it in a while before digging it up to post here. I feel even more strongly today about your voice as one the most important tools you have. We are living in an unprecedented time and while there is much blocked discourse, I have never seen so many people, women especially, standing up and speaking out. Each of us have a message. Whether we share it near or far, it's more imperative than ever that you share it. Your story matters. Your voice matters. You matter.
~ Sara
LESSONS ABOUT USING YOUR VOICE

When I was very young I got the message that what I had to say didn't have value. For many years when I would be in a situation in which using my voice would have been appropriate, I didn't know how to do it. I didn't believe that anyone would listen or the words would have an impact. The result for me was this crazy building up of words in my head and then when I couldn't hold them in anymore they would fly out of my mouth usually with great force and little consideration for those in their path. It was a cycle that took years to break.  

I believed that it was one of my personal communication styles and therefore I felt as if I had to change a lot of my natural tendencies in order to stop verbally barraging people when I had reached my limit with them emotionally. What I realized was, after years of being completely ineffective at communicating when I was emotionally overwhelmed, that it had little to do with my communication style and everything to do with my confidence that what I was thinking and feeling had value.  

When we receive the message enough times, whether directly or indirectly, that what we have to say doesn't matter or doesn't carry weight we start to believe it. I believed it for  years. This belief formed habits and the habits created barriers. It wasn't until I started speaking in public that I began to realize that what I had to say did matter. I wasn't initially speaking about deep emotional topics, however the effect that the experience of speaking in front of people had on me was profound. Suddenly I had an audience who were listening to my words, finding value in what I had to share and the result was amazing. My confidence began to grow. My ability to share my thoughts with those around me, in a way that they could hear me, improved.

Your voice is one of the most important tools that you have. Whether you speak or write or sing, you have something to say. It takes a lot of courage to open your mouth and let the words flow, but it's important. Your words have value because you have value. Finding my avenue to share my voice was key to building my confidence in myself and trusting that my thoughts matter. It's one of the tenets that I have built my business around. I help others find their voices and build their confidence to create the life they want.  If I did that, imagine what you can do if you use your voice.