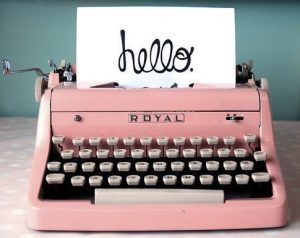 For nearly a decade, my clients have reached out to me when they're striving to make changes, going through a transition or reaching deep to create the life they envision for themselves and want a partner on their journeys to ensure their success.
Some clients connect with me when they've hit an obstacle, are faced with a change or feel unsure of the next steps in their paths. Through focused conversation they quickly realize that with a shift in perspective, what they viewed as a roadblock is actually an opportunity waiting to be explored. What they soon discover is that detours take us to unexpected places.
Regardless of the reason someone becomes my client, the process is the same. Together we collaborate to navigate these personal journeys by identifying goals, mapping out strategies and creating opportunities and solutions that enable them to attain what they set out to achieve. Clients who work with me don't just define what they want but they connect with why they want it and – this is the key to being successful at reaching goals –  specifically how to get it.
In the crowded field of coaching, my backgrounds in psychology, Human Resources and teaching uniquely position me to offer my clients a novel perspective and innovative ideas. My strengths in communication, problem solving and creativity translates to my clients as they work towards reaching their goals, and beyond. I started coaching because I love to discover potential in people and opportunity in their circumstances.
I don't follow the typical "life coach" approach that all ideas, solutions, etc. come from within a person and a coach is just a sounding board. I know that you have it in you to figure things out eventually, but you wouldn't be seeking support if you didn't want feedback, an alternate perspective or novel suggestions. Coming up with creative solutions and strategies happens best when it's a collaborative process. So that's how I approach coaching. I write more on my coaching approach here. And if you are curious how a coach is different from a therapist (I have been both), I wrote about that here.
I really believe in what I do. I believe in my clients. I know how hard it is to shift behavior and thinking, move purposefully through transitions, and see solutions when we are too close to a situation. I know that even one coaching session, one workshop or one training can make a huge impact. Because of that, I have built my business around creating accessible services. I cut my rate in half for clients who are unemployed to support them when they need it the most; I reserve one unpaid spot in every workshop for someone who wouldn't be able to afford to attend otherwise; I set my training rates low but keep the quality high for non-profits and small businesses because I know that professional development training is a challenge to budget but so important to their success. I truly believe that coaching, at its core, can change lives. So I want to make it available to as many people as possible. I am currently in the process of creating online coaching tools – you can use this link to sign up to stay up to date on those and other things that are happening.
If you want to know more about my professional background, degrees, coaching certification, etc, please visit my LinkedIn page to learn more about my "official" credentials. Also, please join me on my Facebook page.
Thank you for being here. Sara Craig Co. offers coaching, training, workshops and speaking. I am looking forward to connecting with you to discuss how I can best support you.
Sara