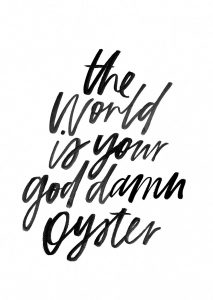 I have made a commitment to ensure that Sara Craig Co. is a socially responsible and sustainable business. It's my goal to limit, and offset, my impact on the earth and it's resources; increase access to resources that will forward personal journeys, regardless of economic means; contribute to creating positive communities; and respect and encourage the diversity of my clients.
In every aspect of my business I make environmentally conscious choices, I am invested in the protecting and progressing the rights and opportunities of all people and I offer personal development resources that are accessible to the most people people possible. Coaching isn't just some word wrapped in motivational quotes and patchouli. Coaching changes lives, in real, measurable ways. It can be hard work. But it's valuable work. I focus on finding your strengths, acknowledging your challenges and creating a plan to move you forward in life starting from right where you are, with what you have. We all want to do better, do more and do it well. The magic is in the steps you take every day.
I walk the same steps that you do, just on my own path. Every day I consider my impact; on myself, my family, my clients and environment. I strive to make the best choices and create the most opportunity that I can. I try to give as much as I can to other people and the world around me. I believe that you should know what I believe in. Choosing a coach (or any professional) is a personal decision. And I appreciate you considering choosing me.