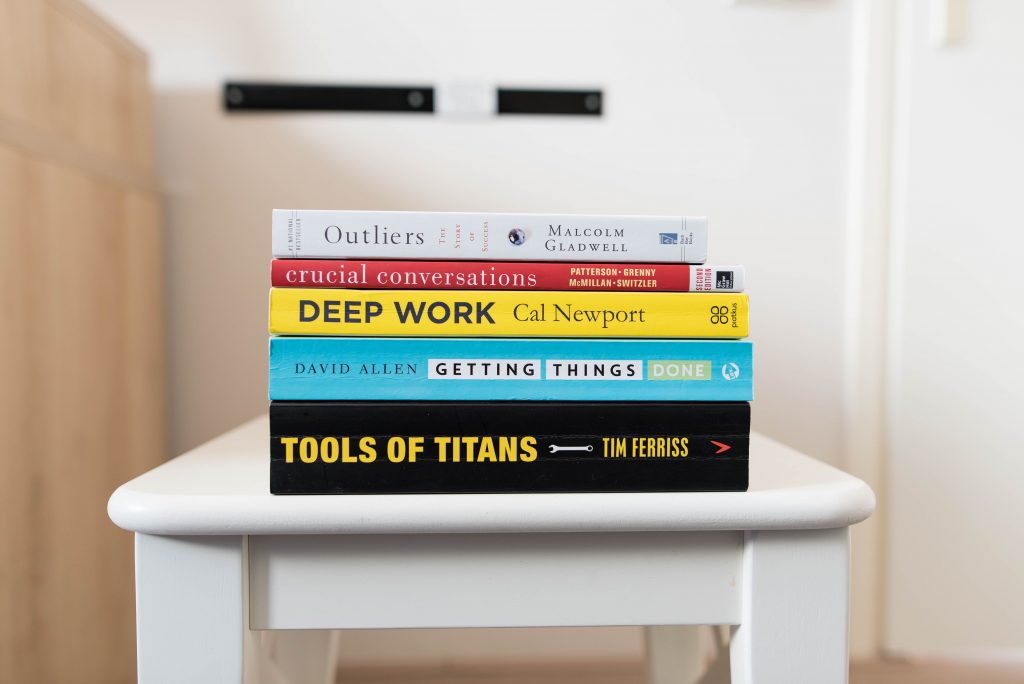 The majority of my clients are solopreneurs; they're often just starting out or ready to make some big shifts when they connect with me. Over the course of setting up and growing my own business, working with my clients and just living my day to day life, I've discovered some amazing resources and tools that I share with my clients – I want to share some of them here with you, too.
To be sure, investing in coaching moves your business – and your life – forward, quickly and measurably. But sometimes people aren't ready for that but they do need some help with knowing what to do and how to do it.
I am super invested in researching products, discovering resources & tools and connecting people to valuable information that will help them reach their goals. Below are some of the resources & tools that I use for my business. The access I've had to these amazing resources – and great minds – in coaching, content creation, podcasting, internet marketing and website development has shaped my business in immeasurable ways. I hope they will impact yours as well. Reach out to me if I can help more. And when you are ready to push your business forward, invest in coaching; it really does change your life. But for now, let's just add to it the best we can.
. . .
TOOLS
WEBSITE DESIGN & HOSTING
SARA CRAIG – Yes, you read that right. I design websites for solopreneurs. It's a specialty that found me but I've learned that when opportunity presents itself, take it. If you are a solopreneur who would rather focus on building your business instead of your website, reach out to me.
WEBSITE DESIGN FOR SOLOPRENEURS
KUALO* – is a green hosting company. Their website speaks for itself – just check out how the company got its name (the L stands for love). Need I say more? I switched to Kualo this year and have been really happy with the company. The customer service is outstanding, they migrate your existing websites for free (the anxiety of doing this myself is only reason I stayed with my former hosting company for way too many years), and they stand for something positive in a sea of companies that seem to just care about their bottom line instead of their impact on their customers and the world around them.
GREENGEEKS* – is a another green hosting company. The three companies I am including here were tough to choose between. I had specific reasons I chose Kualo but GreenGeeks was a close second. I would encourage you to check them out if you are building a new website.
DREAMHOST* – doesn't promote themselves as a green hosting company up front but if you scroll to the bottom of their website, there is a link for green hosting. It highlights the environmental practices in place in their offices and date centers. The deal-breaker for me was the per call fee for phone support – when I have a technical question I prefer to talk directly with support rather than through chat. It's a personal preference. Other than that, this is a great company if you are just starting out with your website.
RAINMAKER – This is the platform I use to build, host and maintain this website and I have been happy with it so far. Why? For starters, it was originally created by Copyblogger Media. Add to that the all-in-one ease of Rainmaker and it's been a great tool for my business. I am sure there is much more that it can do than I am even aware of, but that's actually a bonus – I keep learning new ways to optimize my website. Note: recently Rainmaker was acquired and it seems that there are some bumps to be worked out and some changes happening to the platform. Plus, the customer support is not as timely or thorough as it once was. I am in a wait and see pattern. I will keep you posted. If you are interested in Rainmaker, reach out to me directly to learn more about it.
STUDIOPRESS* –  I have been a StudioPress customer for years. The company was founded by Brian Gardner (you can learn about the company origins here). StudioPress created Genesis (a WordPress framework) and the beautiful child-themes powered by Genesis. I use Genesis and several of the themes on other websites that I have created – both for myself and my web design clients. Gardner left StudioPress in 2019 after it was acquired by WPEngine. I don't use WPEngine as a website hosting company (I host my sites on Kualo* – more about why below) but I am still a StudioPress customer and wouldn't build my sites – with the exception of this one) on anything other than Genesis. If you want to check out the themes, this is my affiliate link.
WRITING
PAYMENTS
OFFICE SUPPLIES
HP INSTANT INK* – I make an enormous effort to reduce how much I print – it saves paper (I buy recycled paper), ink (and less ink means less plastic cartridges and packaging) and money. This year I switched to HP Instant Ink. It took me a while to take this step because, frankly, I was looking for the downside – I didn't find one. I pay $2.99/month to print 50 pages (color or b/w). If I run over it's $1/10 pages plus the pages I don't use in a month rollover up to 100 pages. The ink is automatically sent to me when I need it (my printer is connected to the program for monitoring when it's on). The cartridges are larger than normal so I don't anticipate replacing them as often as I have been. So far it's been a good green strategy for my business. If you decide to enroll using the link above, I will get a free month and you will get a free month.
ORGANIZATION
. . .
RESOURCES
PERSONAL / PROFESSIONAL DEVELOPMENT
Online:
FURTHER – This is Brian Clark's weekly email on health, wealth and personal growth for GenX (of which I am a card-carrying member).
In print:
FOUR HOUR WORK WEEK – Tim Ferriss  Order the book on Amazon or iTunes
CHOOSE YOURSELF – James Altucher Order book on Amazon or iTunes
PODCASTS
UNEMPLOYABLE – Another amazing resource from Brian Clark. I have spent many walks listening to the podcast – it's packed with valuable tools, priceless ideas, and a sense of camaraderie that is missing in the life of solopreneur.
COURSES
SHOWRUNNER – If you are even considering launching a podcast, start here with Jerod Morris and Johnny Nastor. Jerrod and Johnny are the perfect complement to each other – they are entertaining, knowledgeable, informative and will teach you everything from what you need to purchase (or not) to getting listeners to finding your unique niche. The site has a podcast (obviously), free guides, and articles to get you on your way to an amazing podcast. I joined Showrunner in 2015, when it first launched, and I am still learning all the time. It was created under the Copyblogger umbrella but apparently has moved in recent years – this change is unclear to me. The forum (which was the best part of the entire program) moved away from Facebook – which was understandable – to another platform but I haven't followed it there. It lost some of the momentum for me because it took those extra steps each day to stay connected. Regardless, it is still the best podcasting resource available. (I will share another below, but my heart belongs to Showrunner.)
RAINMAKER PLATFORM TRAINING COURSE – Even if you don't use the Rainmaker platform when you create your website, there are 3 webinars inside the FREE training course by Brian Clark that are a must see. He invested a great deal in creating them and gives a ton of value.
BRAVE NEW YEAR – OR ANY COURSE BY CHRIS BROGAN – Seriously. The course is only offered intermittently but you can follow Chris on twitter (@chrisbrogan) or sign up for his newsletter to learn what he has going on. He is a unique voice in the world. And an incredible business/life guide. I was in the first BNY course and it changed so much for me. It was certainly the material Chris presented but it was also the community we built. As a group, under Chris's guidance, we wrote essays and collectively self-published a book entitled What We Know About Bravery: A Lesson Book from the Front Lines. You can read one of my essays here. It was an incredible opportunity and really highlighted the power of collaboration.
. . .
Quick disclaimer: I want you to have access to the resources and tools that have enhanced my business, and my life. I recommend these products, services and courses because I found great value in them. I can't guarantee your personal experience (satisfaction) but I wouldn't suggest any of these to you if I didn't trust that they deliver. In some cases I receive compensation for my referrals through affiliate programs (check this out to learn more about these programs) – this will be noted with an *. All books, music and apps are linked through to Amazon or iTunes affiliate programs. I have to request to be in affiliate programs so I am obviously thrilled with the product or service and excited to share it. If you don't wish to participate through my link you can just do a search and link directly to the website.